For us, the work doesn't end when the boat hits the water. That's just the beginning. As a member of the Boston Boatworks family, you are always welcome at our Boston facility, or if you're out cruising (as you should be), our technicians are ready to hop on a plane to come assist you wherever your boat is located. We are committed to providing every customer with high quality support—when and where you need it.
Protect Your Investment
Annual Service
Keep your boat running like new, maximize your time on the water, and protect your investment with annual service from the experienced team who originally built it.
Our boats are built to require minimal maintenance, but it is important that you not let something small ruin a weekend on the water.
As part of our annual service, we will check every major system on your boat to make sure it is running as designed—and will continue to do so through the next season. Whether it's paint and woodwork, structural repairs, engines, or electronics, we have the skills to maintain your boat like new.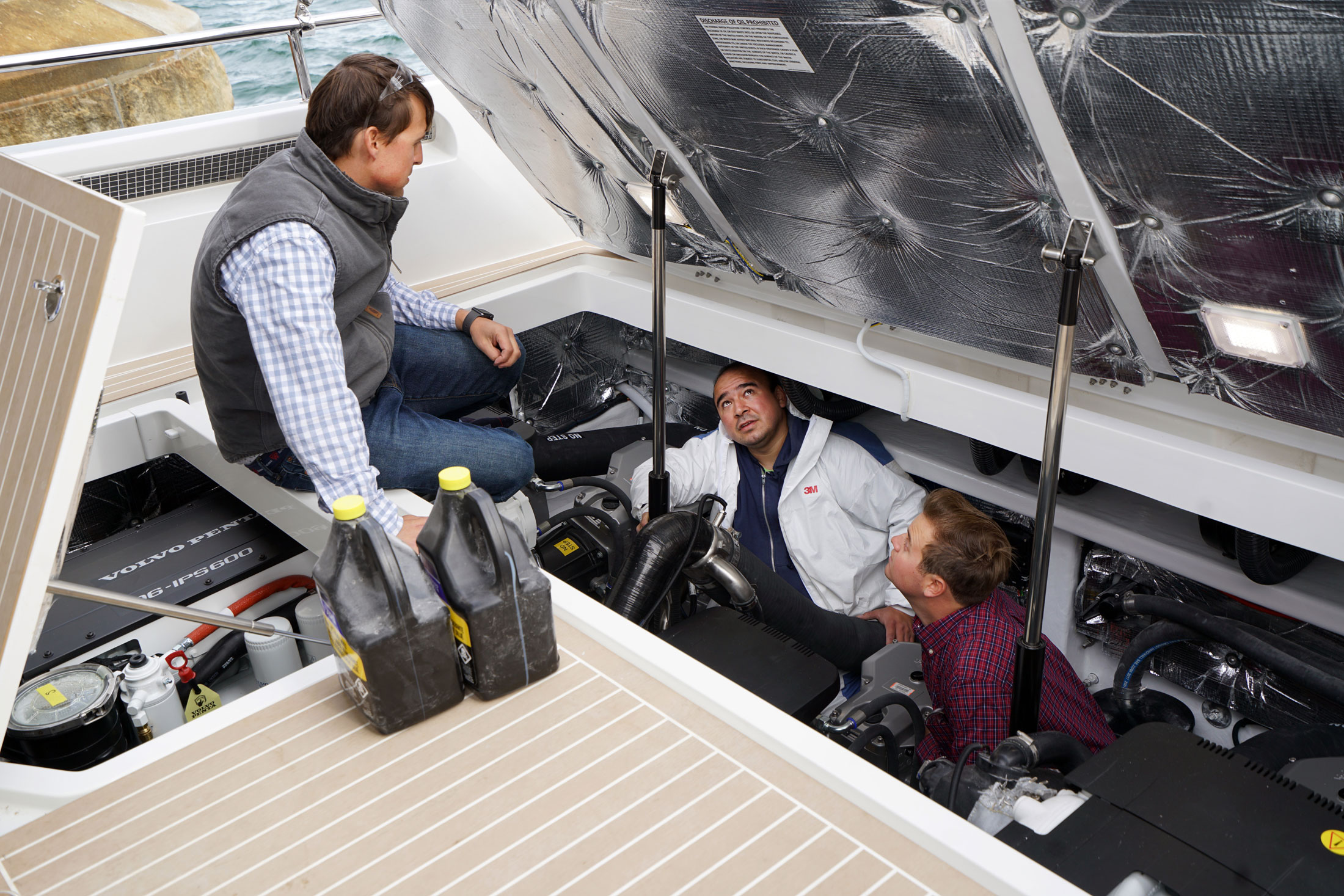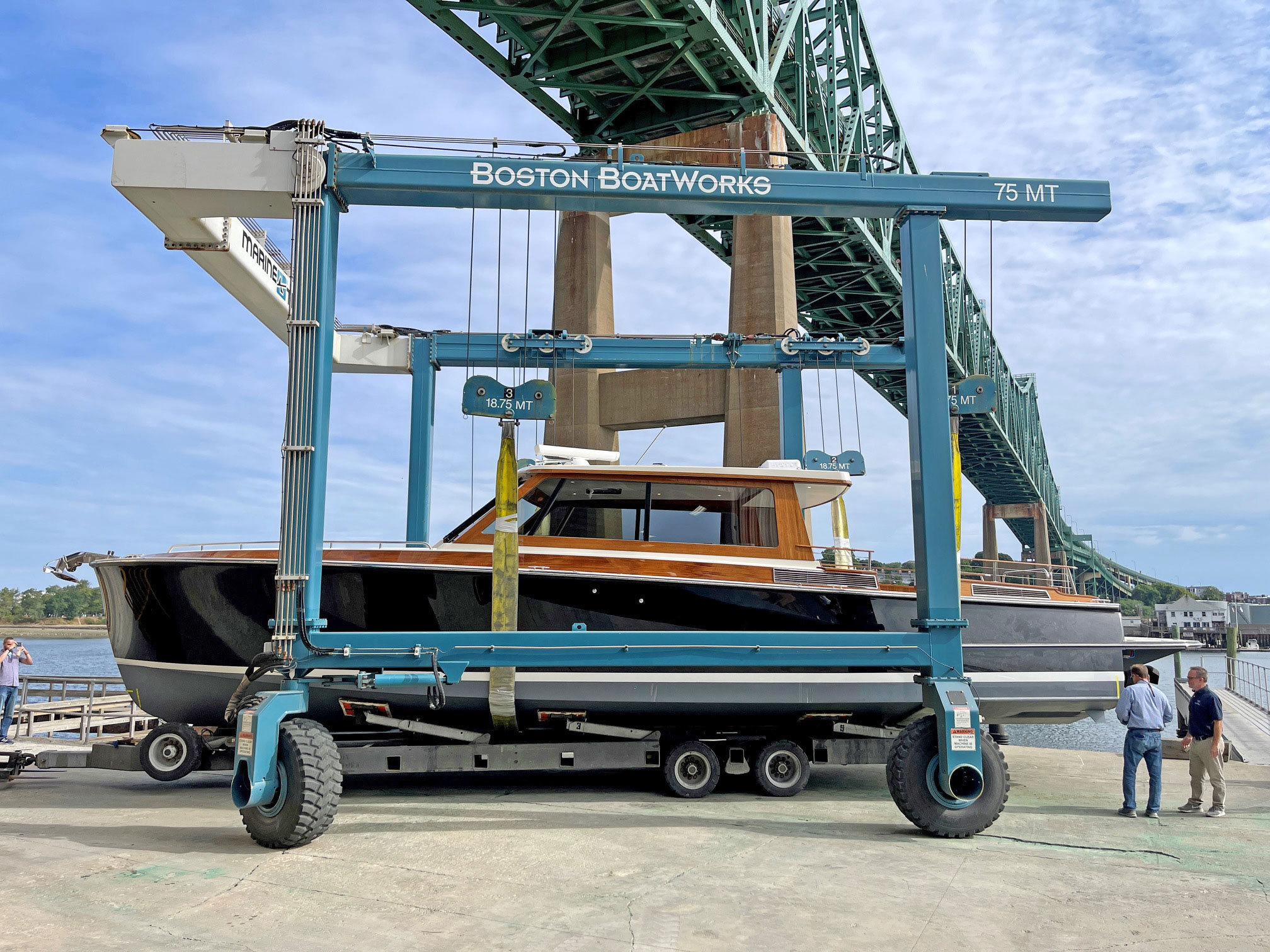 Make Your Boat Last A Lifetime
Repair, Refit, Renew
Composite yachts can last for 100 years. However, boat electronics, controls, and other systems all require upgrades over time. Whether it's a classic yacht or a modern build, electronics, controls, and other systems all require upgrades over time.
Every year, we make improvements to the boats we build and service. And we are happy to share those improvements with you. You can upgrade to the latest electronics and add gyrostabilizers; install glass enclosures for the pilot house, new decks, and modified cabinetry; add hydraulic raising swim platform, electric opening windshields—the range of options, and the benefits they provide, are almost endless.
Not sure what you want? Our knowledgeable service team can provide you with options that suit your needs. Please contact us to explore your options!  When possible, we are happy to send our technicians to your boat's location to perform the job.
Safe & Secure
Off-Season Storage
With a new travel lift, heated indoor storage and a convenient location on Boston Harbor, we will make sure your boat is treated well.
Even if you don't need any service this season, we are happy to provide safe and secure storage for your boat so it is ready for you when you need it.
We can also pick it up and deliver it back to you! Simply contact our Customer Care and Service Team to learn more.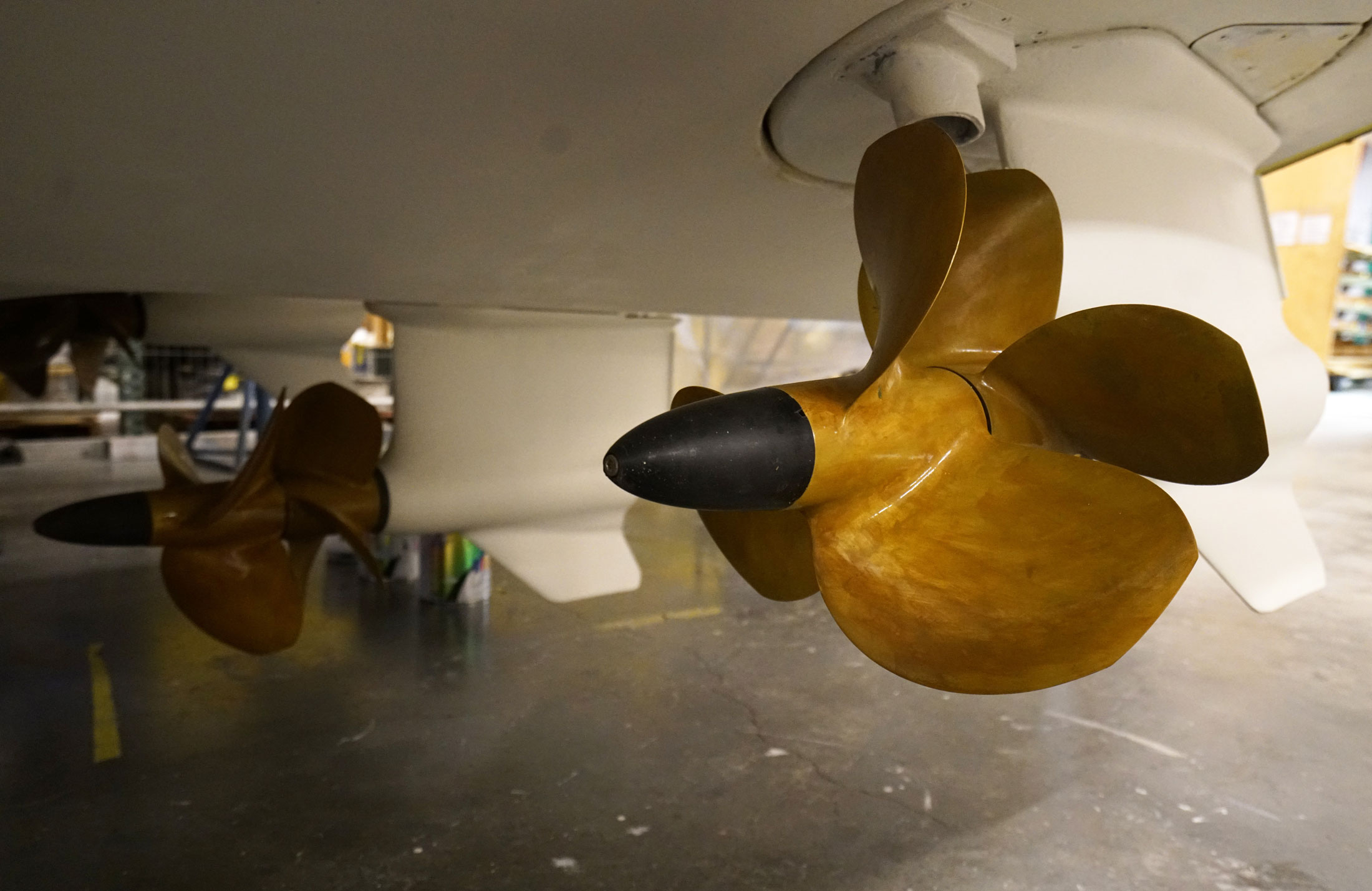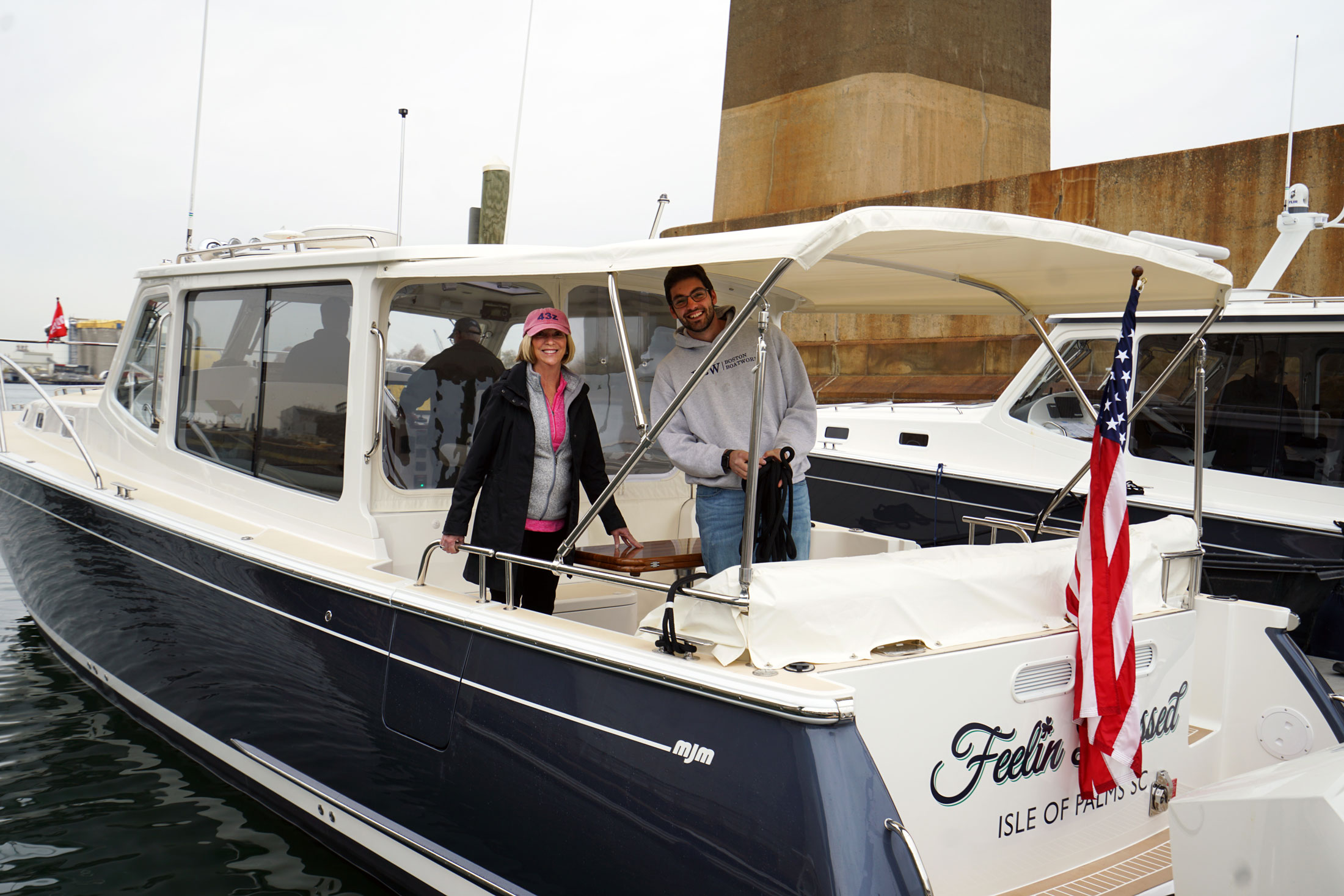 Knowledgeable, Responsive, Detail Oriented
Customer Care
Our goal is the same as yours: To maximize your time on the water and the enjoyment of your boat. Our Customer Care Team will be with you from the first day your boat splashes to the final haul out.
Before you leave the factory, our owner orientation team will make sure you are equipped and comfortable handling your boat—from learning how to drive with a joystick (hint: it's easy), to mastering your boat's electronics and all other onboard systems. Even if you purchase a previously owned boat, our Customer Care Team's New Owner Orientation service is here for you.
Delivery of a new boat is just a point on the continuum of our customer relationships. We will remain on speed-dial for whatever follow-up support you need—refresher answers to questions, guides to resources in your local cruising grounds, expedited parts, repairs, upfits, service, storage, boat transportation and deliveries, and warranty issues.